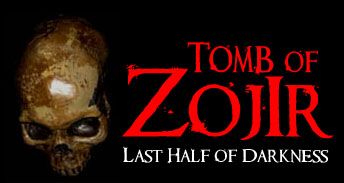 Tomb of Zojir
The darkness continues amidst the treasures from the gypsy's lair, as a mysterious book is found in the tiny town
of Shadowcrest.(
Beyond the Spirit's Eye
) Perhaps a book that should never have been opened. A book with
pages that chart the
passage to the Isle of the Dead...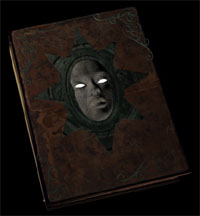 Shrouded among fog and lore, legends of the the Island speak of the strange ghosts that live there and the creatures of
the dead hiding in the shadows; feeding on sailors foolish enough to beach upon the dark shores. Although stories of great
treasure surround the island, it is also rumored that the isle holds the origin for a great darkness inside an ancient
temple built centuries ago.
Once again your experience in the dark arts and science may be useful to uncover the true origin of the
last half of darkness.

Features
----------------------------
- The Third Chapter in the Last Half of Darkness Series
- Point and Click Adventure Game
- Strange and Mysterious Puzzles
- Creepy and Scary Soundtrack
- 20+ Hours of Gameplay
If you would like to see how the game plays and feels...
Play the DEMO from the previous game in the Last Half of Darkness Series...
Beyond the Spirit's Eye
Click
HERE
to Read Quotes from Actual Customers who Purchased Tomb of Zojir

Last Half of Darkness: Tomb of Zojir
Copyrighted 2010 WRF Studios All Rights Reserved.
Last Half of Darkness
wrfstudios@aol.com