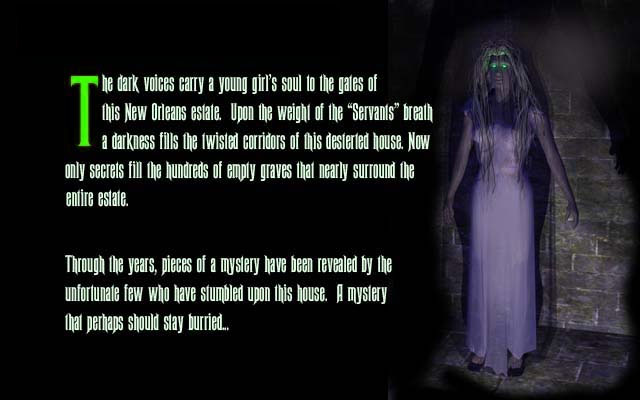 Here are a few 'Actual Screen Shots' from the latest version, Shadows of the Servants.
Be sure to check out the screenshot page for more.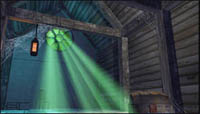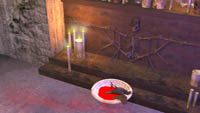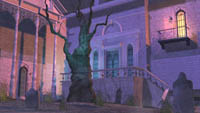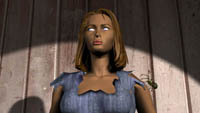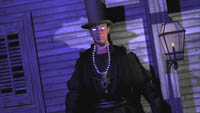 For More screenshots, simply checkout the screenshot page located HERE


- Easy Point & Click Interface
- High Resolution 800x600 Full Screen Graphics
- Haunting CD-Quality Sound-track
- Bizarre and Creepy Puzzles
- Mysterious and Terrifying Story-line
- Over 20-30 Hours of Horrifying Game-play
- PLUS BONUS GAME...


[ Full UNLIMITED version included! ]

[ Preview Movie File size is 3 MB ]



This version is a small playable demo for Shadows of the Servants. This demo
contains only a few locations and a couple of objects. Download the sample video
preview from the screenshots page to view more scenes.

REQUIREMENTS:
- Pentium III (or faster)
- 128 MB RAM
- 32 MB Video RAM
- DirectX 8.1 Compatible Sound Card
- Windows 95/98/2000/ME/XP/VISTA

Click HERE to download Playable Demo [Download size is 36 MB]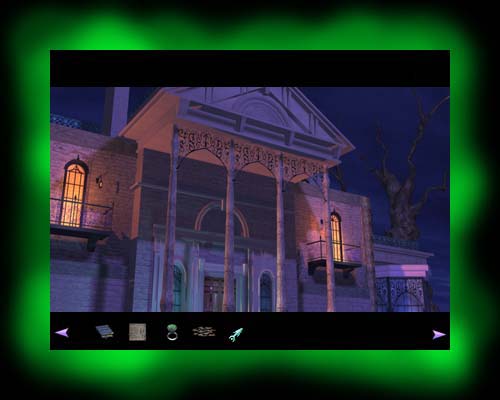 The following quotes are from actual customers who purchased "Shadows of the Servants" directly from this site:


"I can't even begin to say how much I'm loving this game.
...it was very hard for me to put it away the night I started it. I really wanted
to stay up and finish it. I loved the game, it made me jump quite a few times
as well and that is not normal for me."

~Ana

"I have to say, this is the best Independent game I've played."

~TLC

"Great story!"

~MaG

"This game is pretty scary, that's for sure. I've jumped in my seat quite a few
times, and it wasn't even dark out yet! I'm having fun with it...""

~Dawn

"...LOVING the game! ...jumped out of my seat a few times- even when I
knew what was coming!""

~Challis

"Got my copy of LHoD -Shadows Of The Servants in today and I must
admit I'm quite impressed with it...
...the level of detail and the quality of the product both exceeded my
expectations. ...the puzzles have been very logical and fun."

~Bysmitty

"...the ambient sounds are very creepy and I was nearly scared to death
in the dining room. Love it! ...lots of places to explore, and great story!"

~Sassafras

"Received mine today and my husband almost didn't get his dinner on time.
Great game, am really enjoying it. Wonderful story and has scared me a few
times."

~Carol

"What an excellent game."

~Connie

"I love the clues in this game as they are not so vague that no one can
figure them out. For anyone that 's reading this, this is a game you don't want
to miss out on. I have finished playing this game and it's an exellent game.
I would say one of the best I have played in quite a while now."

~Jalex

"It is a lot of fun!"

~Nickie

"Just finished it after three fun-filled nights! haunted house games are
my favorite! I seriously almost had a heart attack at certain times...
Anyway.....I really recommend this game"

~Mushu

"Thanks for providing such an entertaining horror adventure game. I will be
looking forward to your next title. "

~Byanca

Read More Quotes...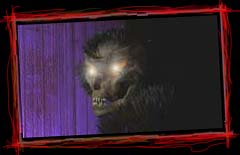 CD-ROM Technical Help and Patches
Last Half of Darkness is the registered trademark of WRF Studios
Copyrighted 1989-2005 - Email: WRFSTUDIOS@aol.com